Note: The 'londonleathers' logo shown in centre of product is only a website image watermark


Custom Made Version: If you want this design manufactured in exclusive ultra lightweight, race grade Kangaroo Leather with Kevlar stretch and advanced level 1 armour protection, you need to purchase the add-on here, and for any other amendments you can contact us for a quotation

Optional Add-on Service: Add a personal touch to your custom made leathers with purchase of our add-on service which allows for logos, letters, unique artwork and numbers to be added to specific locations on the leathers. To add this service to your order, please click here



 

Stretch KEVLAR Upgrade Add-on for Motorcycle Jacket Suit or Trouser
Stretch KEVLAR Upgrade Add-on for Motorcycle Jacket Suit or Trouser
THIS ADD-ON* (UPGRADE) CAN ONLY BE PURCHASED WITH A NEW JACKET, TROUSER OR SUIT ORDER (NOT AVAILABLE AS A STANDALONE PURCHASE)

This extreme protective fabric was originally developed for motorcycle racing. High-tensile Aramide fibres, such as Kevlar®, ensure high durability as well as temperature stability in combination with a high level of clothing comfort.
This Kevlar® fabric upgrade is used for all

stretch

trim areas of the apparel (replacing the standard Cordura® stretch trim)

For suit upper body (and jackets) the stretch area are along inside of arms and armpits
For suit lower body (and trousers) the stretch area is the groin and lower back of legs
Extremely abrasion proof, fall proof and temperature resistant


Genuine Schoeller Keprotec Kevlar® certified race graded

For further info please manufacturer details here
*This is a custom optional upgrade add-on for your order and is a strictly non-refundable purchase
Please carefully refer to our size guide tables below and 'How to Measure Up' instructions further below, before committing to your purchase. For further guidance on sizing...

email us at

[email protected]

or call us on '00 44 20 3701 1967'
HOW TO MEASURE UP

1) Measurements indicated in RED in illustration below are critical to get right prior to ordering your size on the product page. If in doubt please contact us for advise

2) Measurements indicated in GREEN (and 'Jacket Waist Circumference' from size guide tables but not shown in illustration below) are for reference only

3) If your height is 'up to' 2 inches outside the range for your jacket or suit measurements in size guide tables, then you must provide your height and weight in the Additional Information' box at checkout. There may be a small additional surcharge to make the size adjustments to your order

4) If your height (or any other measurement in GREEN) is 'more than' 2 inches different to the size guide table measurements, please contact us for details on our made to measure service

5) The jacket length in the two piece suit combination is 1.5" shorter in length and also 1" narrower at the waist compared to regular jacket, and the shorter biker jacket version will be supplied (instead of the regular jacket) if a regular biker jacket is chosen with a optional trouser as an add-on in product options


YOU CAN ADD KANGAROO LEATHER TO ANY CUSTOM JACKET, TROUSER OR SUIT ORDER
You can only purchase the Kangaroo leather upgrade as a add-on (upgrade) for a regular order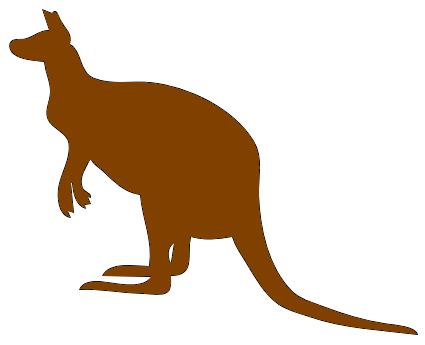 0.9/1.0 mm thick top grain kangaroo leather specifically tanned for racing leather suits.
Of the many species of Kangaroo, many are protected in their habitat. However the unchecked reproduction of the largest breed has resulted in massive over-population and regular culls are carried out under the supervision of the Australian authorities allowing for free trade access to the best leather hide available on the market
Kangaroo leather is far more abrasion resistant than cowhide of the same thickness (check wiki facts here) and offers an incredible lightness and softness, perfect for those riders seeking the very best comfort and mobility for their races. This is because unlike cows and buffalo, Kangaroos only sweat through their tails and therefore there are no pores in the hide. Special tanning and drying methods mean kangaroo hide is resilient to moisture and so less likely to loose its shape or degrade over time
Kangaroo reaches 800 revolutions on the Martindale machine (P180 Sandpaper), while the tear strength is 80 N.
YOU CAN ADD A LEVEL 1 or LEVEL 2 LIMB AND BACK PROTECTOR UPGRADE TO ANY JACKET, TROUSER OR SUIT ORDER ON THE WEBSITE
Separately add to basket the Level 2 Armour Upgrade as a add-on (upgrade) for any regular order